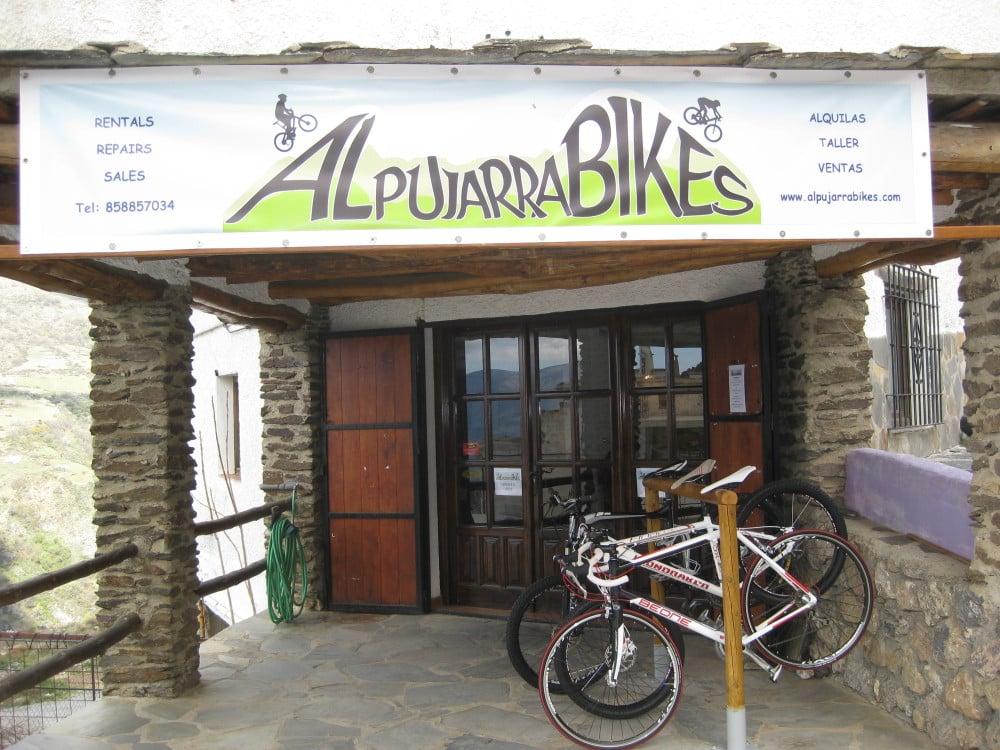 Welcome to Alpujarra Bikes, our fully functional bike shop based on the main road in Bubion, Las Alpujarras near Granada.   We offer bike rentals, bike repairs and servicing and sales of bike related products.

We have bikes for rent for all types of cycling in the area, Road, XC, electric and Enduro and stock a wide range of parts and consumables to cater to the various different types of bicycles that visit "Las Alpujarras"

Having guided cyclists here for many years we have a good idea of the types of kit that the cyclists who come to the area have problems with, especially riding on the rocky technical terrain, so we can target those problem areas.

We stock many tyres and tubes as well as fluids for tyres, lubing, cleaning, brakes and forks, brake pads and blocks.  

We stock some great clothes and sunglasses by Endura, Northwave, and BBB to name a few.  Sports nutrition items from Powerbar and Maxim.

If you are looking for bike rentals or repairs or require more info about the shop please contact us using [email protected] or follow us on Facebook - Alpujarra Bikes.